Saw a Pueo the other night on my run. Lucky.
A friend of a friend invoked the "check your privilege" cliché in an argument today, and I felt I hadn't the time to properly elucidate upon why, as someone in academia, the concept and more importantly the practical execution of privilege theory is so repugnant to me. So I think I'll try to encapsulate things here, because, unlike with University papers, I needn't worry as to anyone reading this.
Privilege theory is anathema to intellectual integrity because it perpetuates around those departments who invoke it a bubble within which those rules and conventions which normally dictate proper academic behavior no longer apply. We are taught that free speech is the gold standard by which good societies are measured, that the making of any topic taboo is indicative only of an individual or group's cowardly desire to render themselves immune from censure, that ideas should be judged by their intrinsic qualities and internal consistency, not their extrinsic circumstances; Circumstances such as gender, creed, religion (or lack thereof), sexual orientation, or class.We recognize that ideas matter, and that the person who put them forth should not – to wit, "The author is dead."

Everything changes when your ideas can be preemptively silenced or questioned solely on merit of who authored them. In a space where someone can simply decide that you are unqualified or unable to understand a subject because of who you are and your history or your family's history, free speech becomes impossible. Worse, as those ideas which are acceptable to voice invariably become smaller and smaller in number as more and more subjects and modes of thought are disbarred from the conversation on grounds that their advocate or content is "too cissexist", "too privileged", or any other convenient variant of "not close enough to the dogma", discourse and the quality thereof diminishes into the state of an echo chamber. Speech differing in any way from that of the instructor's becomes more and more rare as students are negatively reinforced against such behavior by watching their peers who dare to engage in such speech torn apart by someone who has the power to exempt you from the conversation at will for daring to question. Fear precludes the possibility of interesting and innovative thought, especially when voicing an opinion the instructor does not like negatively influences all exchanges of information in the future, as well as one's term grade.

Fear of expression should never be a part of academia. Being judged as to the particulars of your random, unbidden circumstances of birth as opposed to the quality of your thought should never be a part of discourse. Yet, we cannot touch these departments, as the very nature of their adherence to such theory makes them resistant to any input, painting any criticism, constructive or otherwise, as a threat. They are the sacred calf that cannot be discussed in any light but the positive, protected by the skewed-and-backward-in-any-other-setting argument that anyone who does so will be automatically branded as a racist and/or sexist.

There is a reason for the distancing of other departments from those in question, and it is not sexism, racism, or any of the other –isms that the lazy and ignorant would care to invent in order to attack persons as opposed to their arguments. It is that those departments who subscribe to privilege theory and actively employ it have forsaken the pursuit of free thought and intelligent discourse for a neo-luddite, August Comte-esque regimen of "cerebral hygiene". It is that those who openly question as to why the Emperor has no clothes have an alarming proclivity for losing their jobs before they are tenured. It is the setting of the geocentric college kicking the heliocentrist out without directly addressing their ideas, only their label, and it frightens me that so many buy into it without realizing that. 
Highlight of the day: Conversation on /tg/ somehow turned to the subject of  fat knights. Someone suggests the best nickname: "The Thick of Battle."
The Carpool lane for bikes — bikepool lane?
"Onward, steed!"
reddit: the front page of the internet


r/ProtectAndServe gives an interesting perspective into law enforcement professionals' mentality as to the goings-on in Ferguson at the moment. For better or worse, worth a brief look.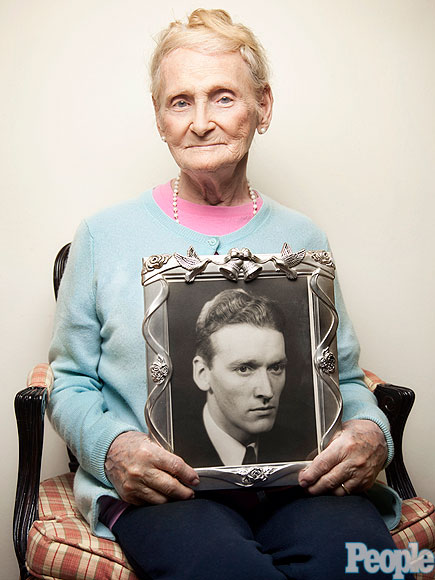 Saw this while I was out today. Nice.